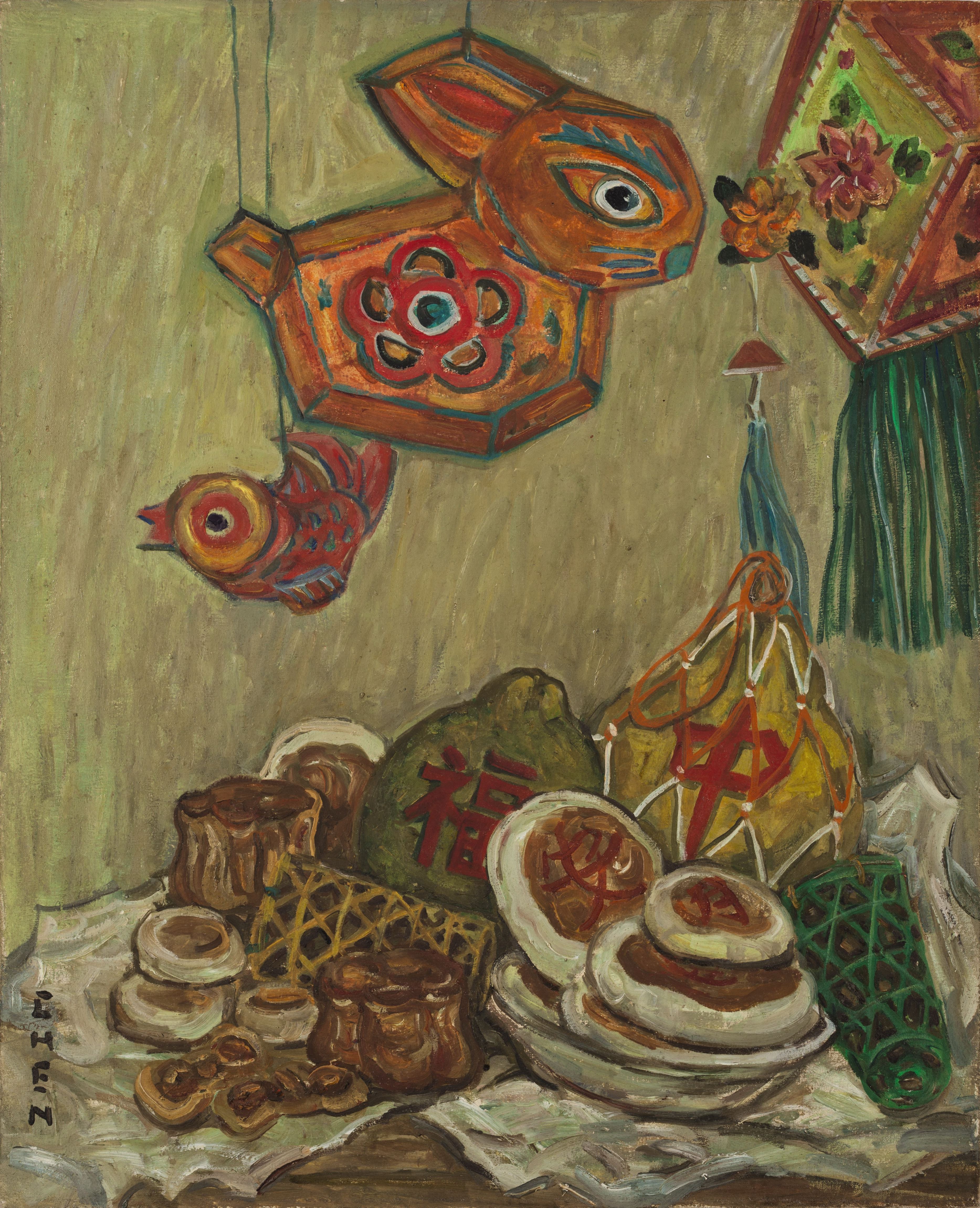 Georgette Chen and Le Pho at Sotheby's HK Spring Sale
According to a press release by Sotheby's, Mok Kim Chuan, Sotheby's head of modern and contemporary southeast asian art said: "This spring, through our global network and long-established trust with connoisseurs, we are honoured to bring to the market exceptional and sought after rarities in our Evening Sale from masters such as Le Pho and Georgette Chen which are illustrative of Southeast Asia's artistic triumphs. We continue to be encouraged by a vigorous and healthy market that is also supported by the emergence of new artists at auction, notably from Malaysia this season. It is our pleasure to showcase their works on the international auction platform at Sotheby's for increased, wide-reaching exposure."
The cover lot of the evening sale is Le Pho's exquisite Family Life, a spectacular and elaborate silk painting that epitomises the master artist's vivid sense of imagination. Created circa 1937 to 1939, the ink and gouache on silk painting which measures 82cm by 66cm is estimated at between HK$1.8million and HK$2.4 million. The evening sale line up also includes an array of exceptional works from significant Southeast Asian art pioneers such as Georgette Chen, Affandi, Joseph Inguimberty and Lee Man Fong.
 
Modern and Contemporary Art Evening Sale (April 2)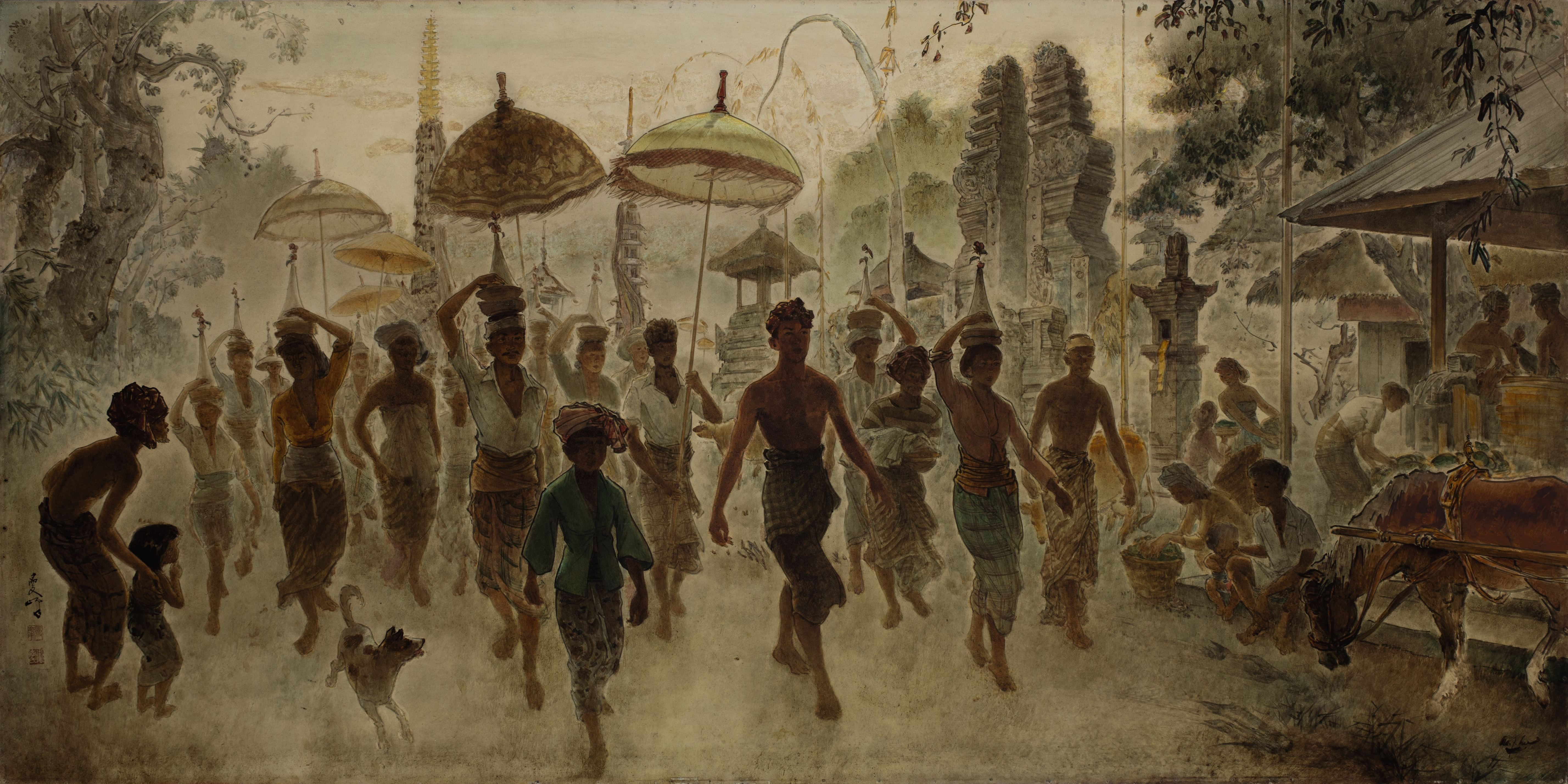 In the Asian contemporary art segment, highlights include artworks by Zhang Xiaogang entitled Bloodline: Mother and Son No.1 dated 1993, oil and photo collage on canvas measuring 115cm by 146cm (estimate HK$25million - HK$35million), Yayoi Kusama's Net-No.2 Yellow dated 1960, oil on fibreboard, which measures 96.5cm by 71cm (estimate HK$ 18million - HK$25million), Liu Ye's Mondrian in the Afternoon dated 2001, acrylic on canvas spanning 160cm by 160cm (estimate HK$5.2million - HK$6.2million) and Takashi Murakami's Miss Ko2 dated 1997, fiberglass, iron, synthetic resin, oil paint and acrylic measuring 182.9cm by 63.5cm by 82.6cm (estimate HK$15million - HK$20million).
Among the Western contemporary art highlights are Andy Warhol's Mao dated 1973, acrylic and silkscreen ink on canvas, which measures 127cm by 106.6cm (estimate HK$90million - HK$120million), Jean-Michel Basquiat's Water-Worshipper dated 1984, acrylic, oilstick, silkscreen ink and metal on panel measuring 209.6cm by 274cm by 10.2cm (estimate HK$35million - HK$43million), Damien Hirst's Midas and the Infinite dated 2008, butterflies, cubic zirconia and enamel paint on canvas, which spans 301.7cm by 301.7cm (estimates HK$6.5million - HK$8.5million) and Adrian Ghenie's Self-Portrait in 1945 dated 2015, oil on canvas measuring 40cm by 27.1cm.
Amy Cappellazzo, Sotheby's fine arts division chairman commented: "It has been exciting to witness the ever-increasing enthusiasm for Western contemporary art among collectors in Asia. After the 29% increase in the number of Asian bidders in our major contemporary sales last year, as well as the strength of Asian editions of fairs like Art Basel, it was logical to add Western contemporary art into our Hong Kong evening sale this spring. We are looking forward to showcasing many of the great US and European artists alongside outstanding Asian works this April."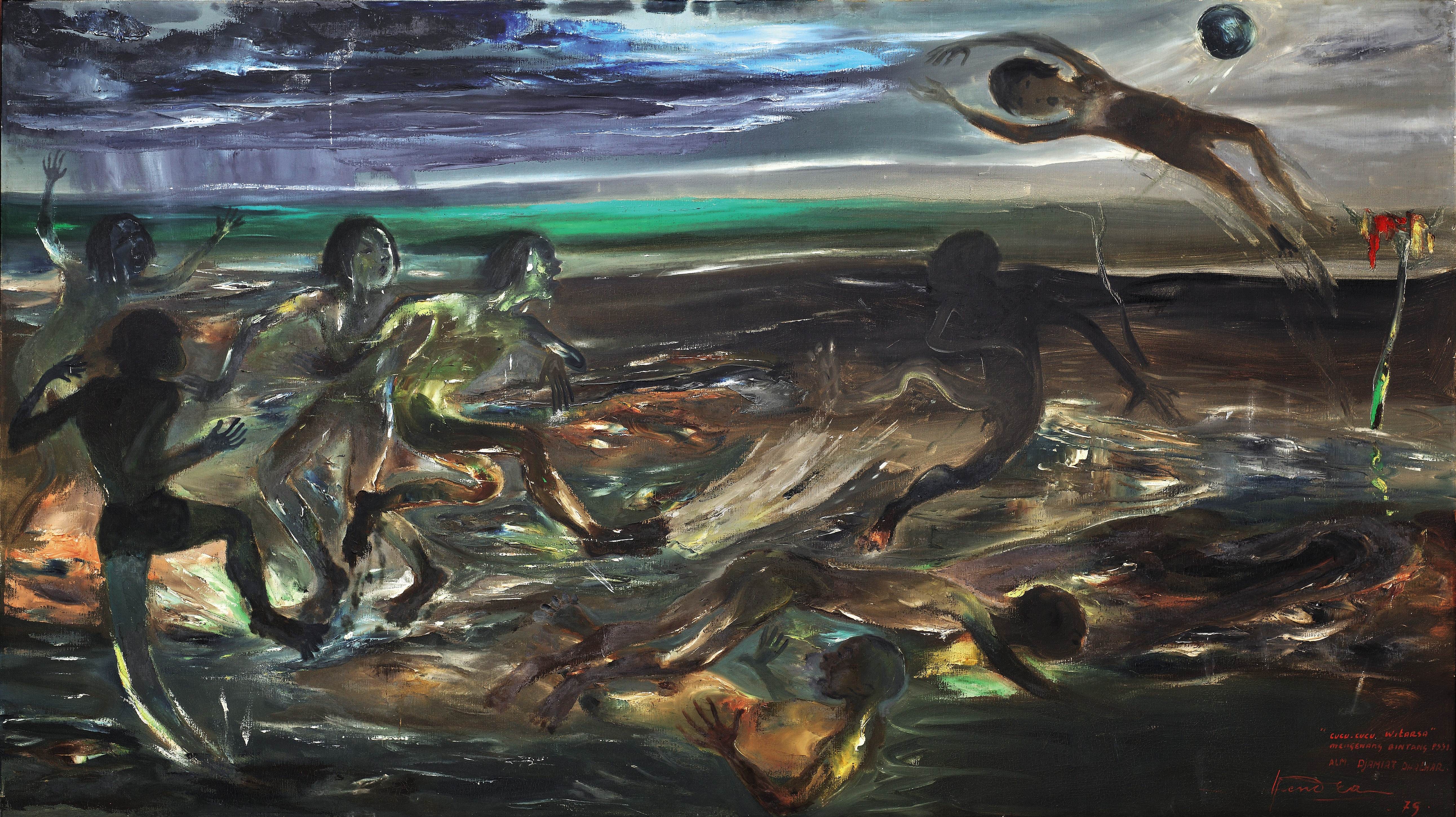 Modern and Contemporary Southeast Asian Day Sale (April 3)
A foremost highlight of this season's Modern and Contemporary Southeast Asian Art Day Sale is a selection of works from fresh-to-auction and emerging artists from the region. Works by Malaysian artists such as Awang Damit Ahmad, Rafiee Ghani, Suzlee Ibrahim and Raduan Man will be presented, together with works from Indonesian and Singaporean artists namely Agus Triyanto BR, S. Dwi Stya Acong and Aw Tee Hong. These artists inspire and engross viewers through their explorative and creative energy, adding new scope to Southeast Asia's artistic offerings. 
Also featured are artworks by Ronald Ventura entitled Voids and Cages (Archetypes) dated 2013, oil on canvas measuring 91.5cm by 122cm (estimate HK$600,000 - HK$900,000), Hendra Gunawan's Cucu-Cucu Witarsa Mengenang Bintang PSSI. ALM. Djamiart Dhalhar (The Grandchildren of Witarsa Commemorating Indonesian Football Star, the late Djamiat Dhalhar) dated 1975, oil on canvas, which measures 140cm by 250cm (estimate HK$1million - HK$2million) and Arin Dwihartanto Sunaryo's Harmonic Tremor dated 2016, resin and pigment on wood panel, a triptych that measures 180cm by 155cm each (estimate HK$320,000 - HK$550,000). 
Sotheby's Hong Kong's Modern and Contemporary Southeast Asian Art Spring Sales 2017 will take place on April 2 and 3 at the Hong Kong Convention and Exhibition Centre. More than 185 lots with a total estimate of approximately HK$70 million / US$8.9 million* will be offered in the Modern and Contemporary Asian Art Evening Sale (April 2) and Modern and Contemporary Southeast Asian Art Day Sale (April 3).
The Modern and Contemporary Asian Art Evening and Day sale public exhibitions will be held from March 31 to April 2 at Hall 5, Hong Kong Convention and Exhibition Centre (New Wing), 1 Expo Drive, Wan Chai, Hong Kong.
The auctions will be held at the same venue.
*Estimates do not include buyer's premium. Prices achieved include hammer price plus buyer's premium and are net of any fees paid to the purchaser where the purchaser provided an irrevocable bid.