Largest ever work by Zao Wou-Ki leads Sotheby's Autumn Sales
25 September 2018 - 11:46am
Zao Wou-Ki's "largest-ever [work]" will highlight Sotheby's Modern Art Evening sale on Sept 30 2018 in Hong Kong. Measuring 10 metres long and 2.8 metres in height, this monumental and exceedingly rare triptych was commissioned personally by celebrated architect I. M. Pei for Raffles City in Singapore. Titled, Juin-Octobre 1985, it is expected to fetch in excess of HK$350 million ($45 million), a world auction record for the Zao Wou-Ki," quotes a text on Sotheby's website.
 
The Birth of a Masterpiece
Juin-Octobre 1985 was commissioned by internationally renowned architect I.M. Pei for the Raffles City complex in Singapore. Both Zao Wou-Ki and Pei were born to prominent families during the era of the Republic of China, where their fathers were both successful bankers. The two established an immediate camaraderie upon their first encounter in 1952 at the Galerie Pierre Loeb in Paris, a friendship that would last for more than 60 years.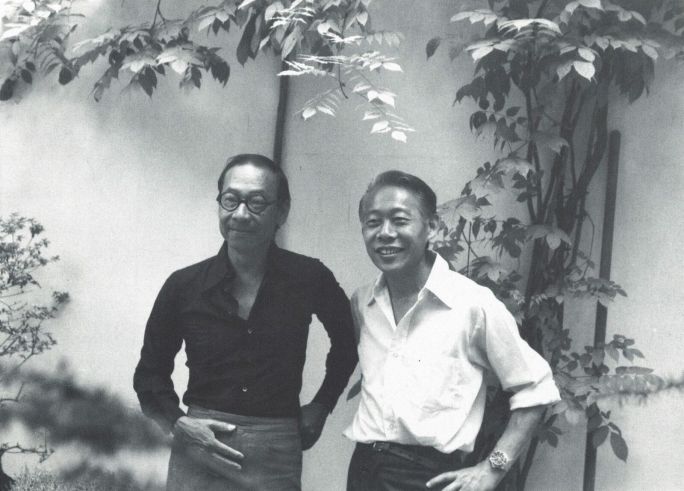 As I.M. Pei's career gained momentum and took flight, he began commissioning Zao to create paintings for the walls of his building projects. In 1980, Pei was given the reins to design Singapore's Raffles City. Shortly prior to its completion, in May of 1985, Pei toured the premises with Zao and invited him to create a large panel painting for the grand lobby of the main building. The painting would be displayed alongside works by Ellsworth Kelly and Kenneth Nolan, and together, these three works would become Singapore's most important public contemporary art collection.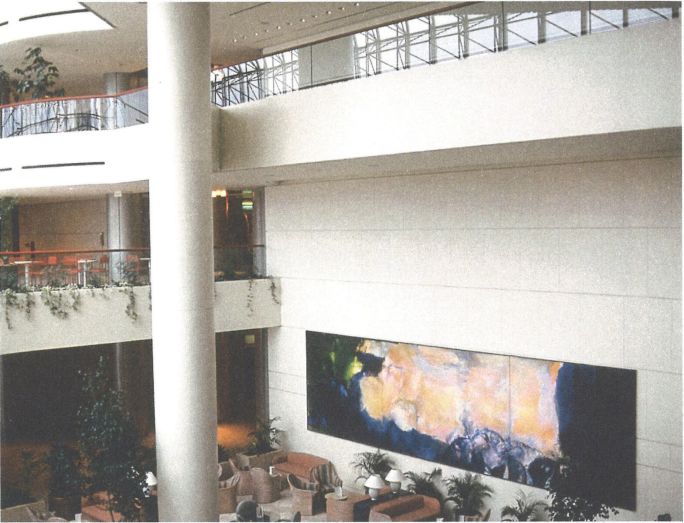 Zao Wou-Ki returned to France and devoted himself to this project, working tirelessly for five months. Juin-Octobre 1985 was finally completed and unveiled to the world in October of the same year. Later in 1986, the work was officially moved to Raffles City and put on public display. Up until 2005, when the painting was relocated during a significant reconstruction, Juin-Octobre 1985 remained on public view at Raffles City as the crown jewel of the Lion City's architectural landscape.
Juin-Octobre 1985 represents the stylistic hallmark of Zao Wou-Ki's 'Infinite Period,' exemplified by an open composition that symbolises the artist's liberated transcendence of mind and self.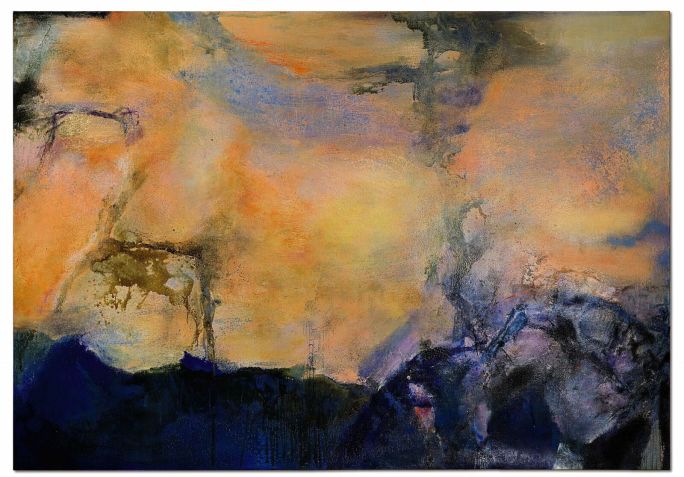 In tracing the painting back to its Eastern roots, it is important to note that after many years apart, Zao Wou-Ki reunited with Zhang Daqian, a great master of Chinese ink painting in Taipei in 1981. It is possible that Zao's friendship with Zhang Daqian encouraged him to return to the Chinese tradition by invoking similar techniques and concepts to Zhang's iconic splashed-colour landscapes. The enchanting blue-purple tone, a colour that became the poetic language of Monet's waterlily paintings in his later years, also suggests the painting's Impressionistic influence.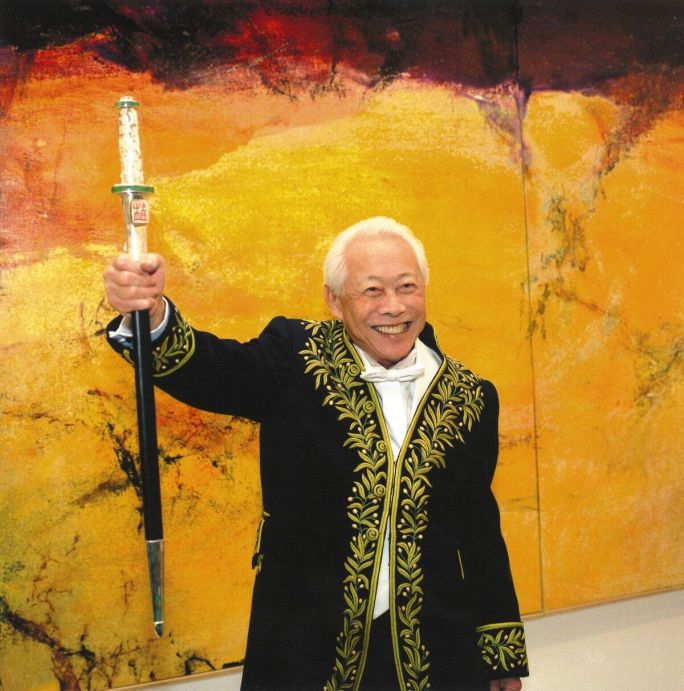 The large-scale triptych holds a special position within Zao Wou-Ki's oeuvre. Since the Renaissance, the triptych has been closely tied to religious themes in Western paintings, embodying deep solemnity and divinity. In fact, the widths of the three panels in Juin-Octobre 1985 are not entirely equal. The centre canvas is 280 x 400 cm, while the left and right panels are 280 x 300 cm. This arrangement reveals the artist's clear intention in evoking the religious paintings from the Renaissance.
In the 40 years from 1966 to 2006, the artist completed 20 large-scale triptychs, eight of which were created after 2000. Among these 20 large-scale pieces, three have been kept in museum collections, and seven are in the care of the Zao Wou-Ki Foundation, leaving only ten in the hands of private collectors.